---
---
Leatts first non-impact protective glove and your second skin.

The MicronGrip palm is setting a new standard for gloves that are good value for money.

These non-impact protective gloves are made from a stretch material that is breathable and centers around comfort. The super slim design with MicronGrip palms is lightweight and flexible while the FormFit finger stitching offer superior comfort and handlebar feel in wet and dry conditions.
They are very durable and have a lens/sweat wiper and touch screen function for your convenience.
Try them!

Main Features
• FormFit finger stitching for superior snug fit and handlebar feel
• vented, Lite and 360° stretch upper hand for better fit and breathability
• Ultra-light construction
• MicronGrip palm
• Super slim with superior handlebar feel
• Excellent dry and wet grip
• Very durable with touch screen function
• Silicone grip print
• Pre-curved seamless palm
• Lens/sweat wiper
• Stretch fit comfort cuff
• Multi-row, technical thread stitching
• Plastic Free Recyclable Packaging
• Size: Junior #S-L / EU3-5 / U 4-6"
Sizing Chart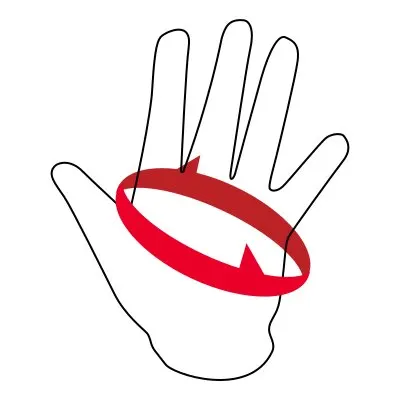 SIZE
JNR S
EU3/US4
JNR M
EU4/US5
JNR L
EU5/US6




 
4"-5"
5"-6"
6"-6.5"
---